Victorian country
hotel built in 1895
Moonan Flat Pub circa 1895, with buildings dated back circa 1860. The Pub originally had stables when a Cobb & Co Staging Post.

Located at the the gateway to the Barrington Tops
Accommodation ranges to suit the tired motorbike riders or fisherman in the bunkhouse rooms or the discerning craftswoman in the motel rooms with tea & coffee.
Accommodated chef and family operate The Third Wheel restaurant.
Eat in the comfortable dining room or al fresco on the new verandah or in the beer garden.
Beautifully restored & freshly renovated, this rustic hotel is situated on the banks of the Hunter River.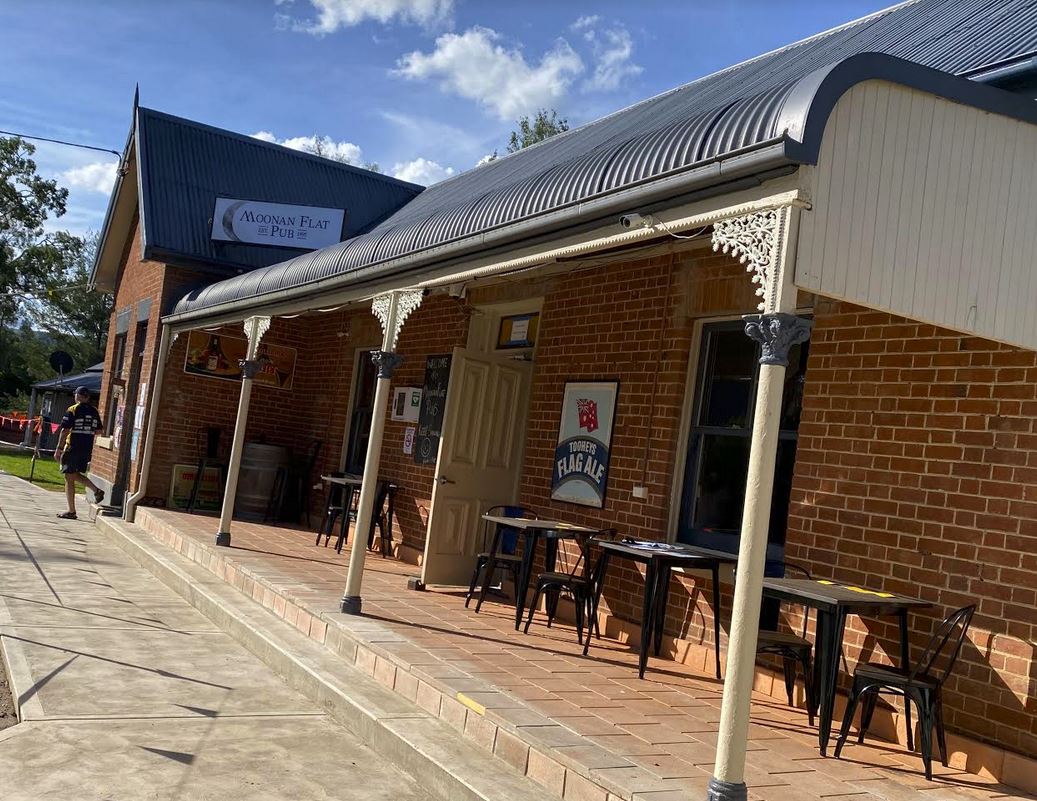 Moonan Flat Pub has a rich history of being a
landmark pub in Hunter Valley NSW

Moonan Flat Pub is still a landmark for visitors in the Barrington Tops region.

The pub is owned by three friends, who wanted to create a space in the Hunter Valley for travelers, motorcyclists, families and caravaners to come to experience the Barrington Tops and surrounds.

For all enquiries, please reach out!